Annual review
2015 finished with me injuring my back which affected my performances in Japan but meeting up with Mike Trees and Andy Green provided me with the motivation to push hard for the year where the goal was always Perth and the World Masters Athletics Championships at the end of October beginning of November.
The year started off with me trying to increase my standard mileage from 70/80km per week to 100+.
I tried to improve my diet by going alcohol free and cutting out chocolate cakes and biscuits. The aim was to get to under 60kg to help improve my chances of faster running. I'd previously thought 62kg was my ideal weight and have variously bounced around between 60 to 65kg.
Back in January I did a 26km run with a North Lakes parkrun 17;01 thrown in at 18km.
The following week I did a more conventional 3km warm up and ran 16;24.
My increased mileage
did not last very long as the niggling plantar factitious I'd carried for the previous 12/18 months started to flair up.
16:24 North Lakes parkrun my fastest for the year
I spent the usual small fortune trying to find resolution. Ultra Sound, Cortisone Injection, ice, Spiky Massage ball, wore the half moon boot through the night (I am still wearing it as I still get flare ups). MRI, Consultant x 2, Podiatrist gait analysis, heel cups, strapping and rest!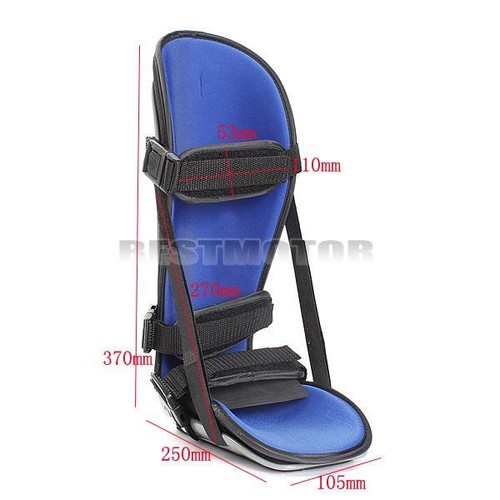 If you have heel Achilles problems get yourself one of these off ebay for about $25 well worth it.
Well I didn't actually rest. Midway through February I stopped running and started cycling again (this worked well for me when I had a year off with PF in the right heel a few years back).
I tried running after 4 weeks cycling in mid March.
It was too soon as though I managed 2 or 3 weeks of running, the pain was still too much.I had too judge what was the maximum amount of rest from running I could afford without cutting my Perth preparation down too short?
April and May were spent on the bike. I clocked up my 1000th 10km loop around North Lakes on the bike (10,000km around the same loop).
The colder weather was on the way which I hate cycling in, so I was super keen to get running again.
At the end of May I strapped up the heel and started to run again. I had one blip during June where I jumped back onto the bike convinced I still wasn't right but 4 day later I started to run again on 12th June.
The countdown for my preparation for Perth had started.
Could I get back to my peak in 4 months?
I thought I could and I promised myself not to make any silly mistakes like cutting down trees or twisting my ankle running on a trail or injuring myself with a 2 hour shoe less beach run. I also decided that I shouldn't let running totally dominate my life and relaxed my diet to include beer again (6 months without beer was more than enough and I am sure my wife appreciated having the old me back).
I had to miss out on racing at Gold Coast, Bridge to Brisbane, Redcliffe, Noosa and Gladstone.
So I started to build my mileage through July, getting a regular weekly interval session and a Sunday long run. I started to run a couple of double runs a week and managed to keep my weight at 60kg.
The last week of August and the first week of September I managed to peak at 130km weekly mileage.
16;29 North Lakes parkrun 20th August
September was tricky trying to balance my non running life with my running life.
We celebrated me turning 55, Natalie turning 50 and our 25th Wedding Anniversary all in the same week at the end of September beginning of October.
We went to the USA to visit Los Angeles, San Diego, Las Vegas, Grand Canyon (South Rim), Yosemite National Park and San Francisco. I managed to find a track in LA and another in Las Vegas and fitted in a good variety of runs and sessions. Although the holiday wasn't the ideal preparation for Perth it perhaps helped prevent me from over-training at home and besides was a fabulous family celebration.
We got back from the States on 4th October and I had 3 masters races planned prior to departing for Perth. First up was a 3000m in 9;42. Nothing to write home about as I was hoping to run sub 9;20. Then I ran a 5000 and again underwhelmed with a 16;47. I was hoping for low 16's and this form was disturbing. My seed time for Perth was 15;54 which I ran in January 2015. I was well off target.
The Final race in the Perth build up was a mid week evening Masters 10000m. I had run a 34;13 10000m session at the end of August so I decided I'd run this race the same way, Hard/Float respective laps. In tough Brisbane conditions (humidity) I managed a 33;34 Queensland M55 record by myself. Which gave me a heap of confidence heading into Perth. I was happy with that performance and putting that time into the calculators suggested I would be happy with any distance from 1500 to Half based on equivalent performances.
On my knees following a 33:34 in Brisbane humidity!
And so to Perth.
How lucky was I, to turn 55 the month before and have a World Masters on my doorstep (compared to France/USA/Brasil/Finland previous host countries) ?
I shan't go back in any great detail over Perth but suffice to say the Championships were a fantastic celebration of Masters Athletics, brilliantly organised in a beautiful city.
Getting to meet some of my fellow Master's from around the globe was an awesome experience.
The 8km Cross Country was run as a combined M50 and M55 race. Bruce Graham (Aus) and Anders (Swede) got away early but myself and Paul Thompson (GB) pulled them back in (or did they hold up as a tactical consequence of having gone off to quickly ?)
Anders and Bruce had raced in Lyon at the Worlds, finishing 2nd and 3rd M50 there. The four of us ran together for 6km with the race only unfolding in the last 500m or so as Bruce skipped away for a much deserved win. I took the M55 honours and we also took the M55 team Gold.
The sprint for home with Anders (M50)
Next up was the 5000m. I had two guys much faster than me this year Alex (Hol) and Stuart (Can). The conditions were shocking (windy) but perhaps gave me a tactical advantage. Rather than sitting in and making a planned break with 2000 to go, we played cat and mouse for 1600 before I decided the safety of running by myself would beat a trip/fall/push. l made a break with 3200m to go. Neither Alex or Stuart went with me so I was home free winning by 100m from those two super quick finishers. I love my finish line photo, rarely do I show much satisfaction or joy when running. My time was 16:42
The satisfaction of the win
The 10000m came three days later. I expected to win this one and decided to again run it hard/float/hard. Conditions were pretty warm so it was tough hurting myself when I was so far clear but I was pleased with the performance given the circumstances. The finish line photo showed I'd truly smashed myself 33;15.
The Half Marathon was 5 days following the 10000 so I was well rested but still, 4 tough races in 11 days would take a toll on anyone. The key ingredient a Kenyan M50 or M55 runner who had told me he expected to run a bloody quick time. He looked good, like maybe only African runners look. Super light on his feet and fast. Conditions were hot and windy on the way out and I was suffering but so was he. After tracking him past half way I hit him with my best effort for about a KM and was able to hang on to win the M55 in 73;42.
Back in Brisbane and the Summer humidity combined with a lessened motivation as I came back off the boil to close out my year. A 16:22 5000 the only performance worth mentioning.
There are lots of goals for 2017 based around the Queensland M55 record books.