The PF I have had lingering in my left heel for well over a year has flared up.
It has got bad enough to affect my training - when every step you take hurts you tend to back off.
I have kept all my runs short (10.6km) and run on grass as much as possible and no intervals.
I have added gel inserts into my training shoes.
I have slept wearing the Strassburg Sock for about a year
(a torturous passion killer if ever there was one).
I have massaged my heel with the spiky massage ball.
I have rolled my heel on an iced bottle and now ...
I have had an injection into the insertion of the plantar fascia - getting a needle stuck into an already painful sensitive area was no fun and is the last resort. When I suffered PF through 2012/13 in my Right Heel it was the injection that brought an end to 18 months of suffering, a year out of running (and onto the bike).
This is my Olympic Year and I need to ensure that I give myself the best chance of running and performing come Perth in October/November.
So I will take a week off running to allow the plantar to settle down. It was back on the bike this morning, up at 4.00am out the door at 4.30am for 30km at 29.6km average speed on my undulating 10km loop. Dark till about 5.00am so I'm lit up , as ever like a proverbial Christmas tree, two rear flashing lights and my super dooper Cree Floodlight.
Why do we do this to ourselves?
Getting the needle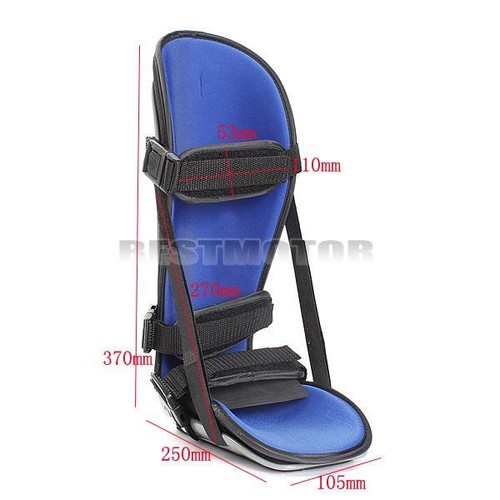 Cant wait for this little beauty to arrive from China , its gotta to be more comfortable to sleep in than the sock which I'm sick and tired of.